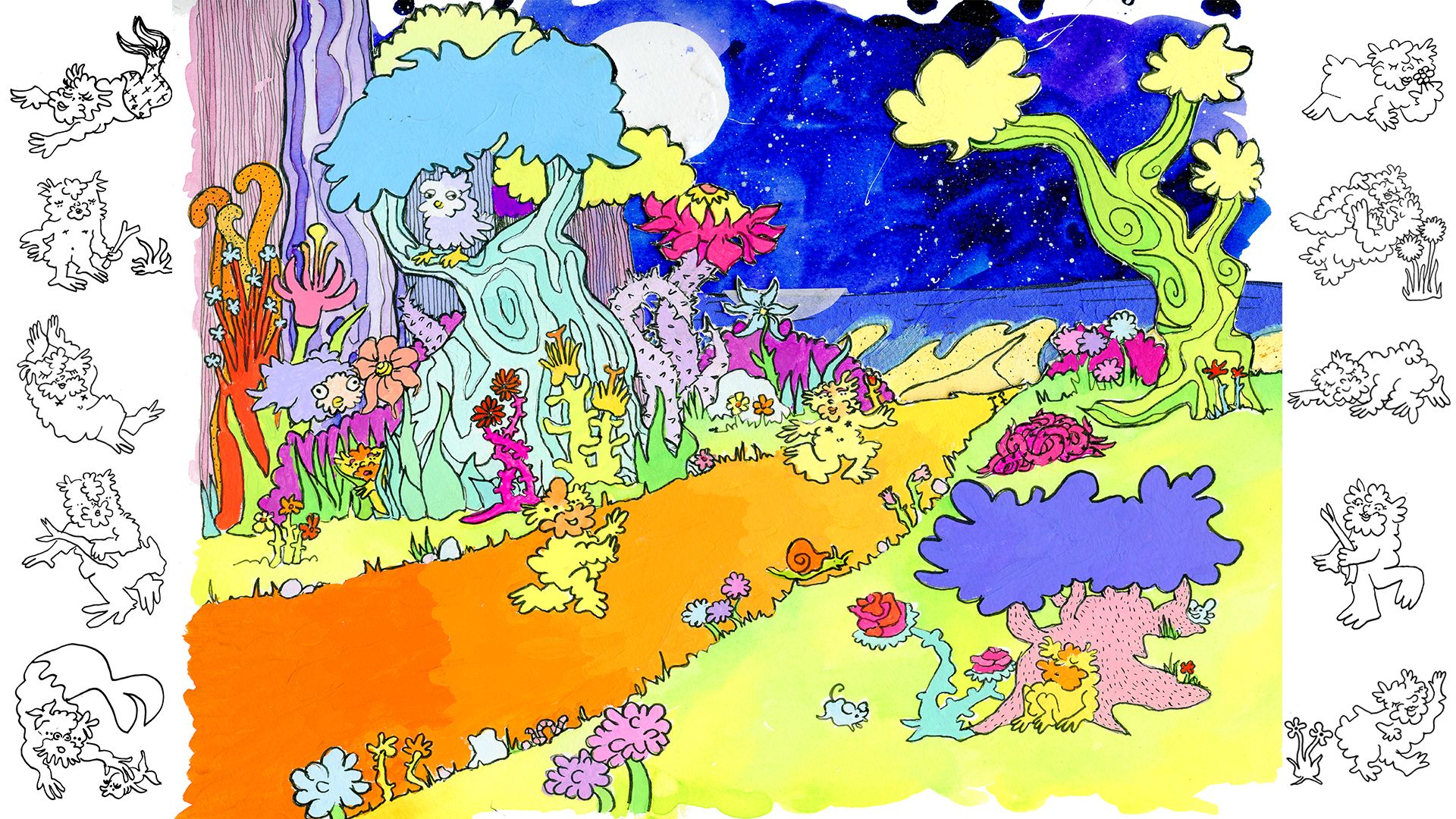 Head over to the Lesson Resources section of the site to check out a new 3/4 backing track that was added today!
"Here's a fun beat for playing in 3/4 waltz time. There is a lot of syncopation in this one. Not every drum part is hitting on the strong beat. Have fun grooving along with it! The tempo is 135 BPM. This is an example of a composition made using the Supermoon drum beat."
Watercolor + gouache painting by eldowho. Right Click it and hit "open image in new tab" to see it in glorious detail.