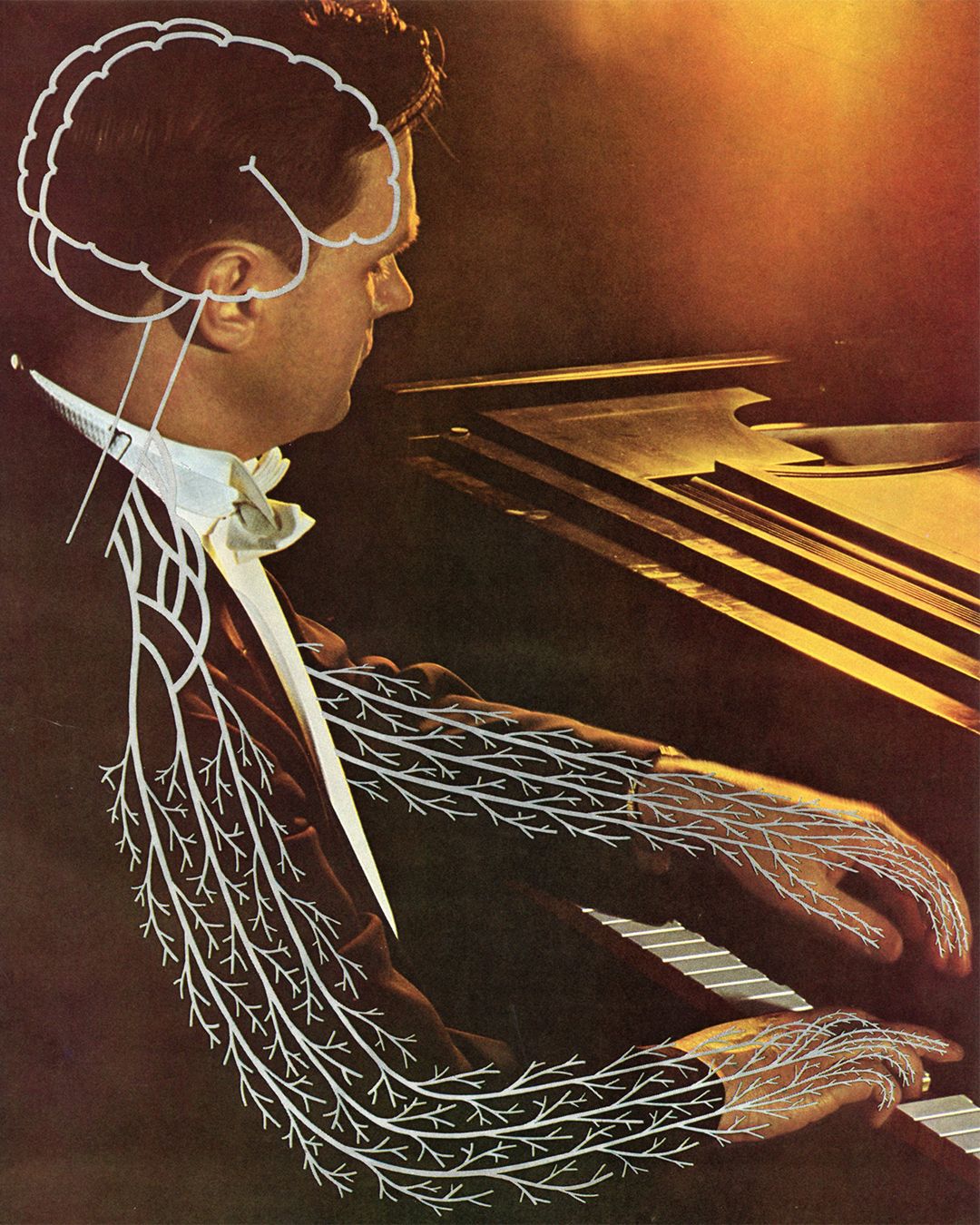 "Music engages widely distributed neural networks that are shared with general 'non-musical' cognitive, motor, and language function. Music processing can engage, train, and retrain non musical brain and behavior function"
(Thaut & Hömberg, 2016).
I've always loved this image, which I scanned out of a 1960s era Time Life Science book. I think it pairs nicely with the above quote from the Handbook of Neurologic Music Therapy.